ADOPT received an update on Molly (formerly Bernadette) from her new family! We hope you enjoy it as much as we did!! 🙂
Molly is doing wonderfully in her new home! Loves the backyard, playing ball, and snuggling with her mom. Molly's owner is non-hearing and Molly is being trained to alert her to sounds and provide other assistance. We're so happy that this is a great match!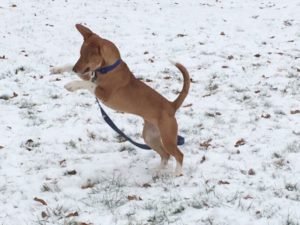 Comments are closed.